Red Leaf Studio is a dedicated art space in Bo'ness, established in 2011 by artist Michele Mathieson.
From here she runs several weekly adult classes and many one day workshops throughout the year.
Michele is a graduate of Edinburgh College of Art who has been working as an artist and community art tutor for over 20 years. She is skilled in using and teaching a wide variety of media and techniques including pastel, watercolour, acrylic, mixed media, charcoal, print and mosaic. She is a strong believer in initially teaching the basics of drawing and observation, which serve as a good foundation to then move onto other materials.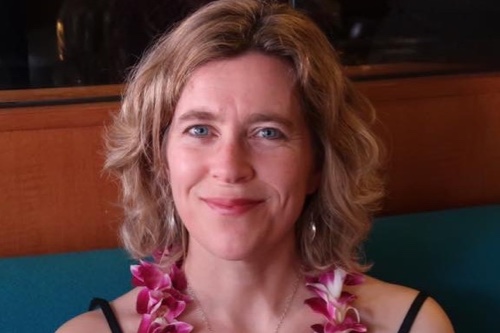 Her aim is to encourage people of all ages and abilities to be creative and get involved in the arts, by providing a relaxed and friendly teaching environment.
Michele's own work reflects her love of nature and the natural environment, particularly the Scottish landscape. Predominantly a landscape painter she likes to explore the changing light and atmosphere of a place.