Each term I run a series of one off workshops at my studio. These are designed to give a more in-depth lesson in using specific media or techniques, or the opportunity to concentrate on a particular subject, such as life drawing.
Workshops are suitable for all abilities as I start with a demonstration and then work with individuals to help them get the best from the session. Tea, coffee and cake are provided but please bring a packed lunch to the classes which run over lunchtime. Booking is essential as numbers are limited.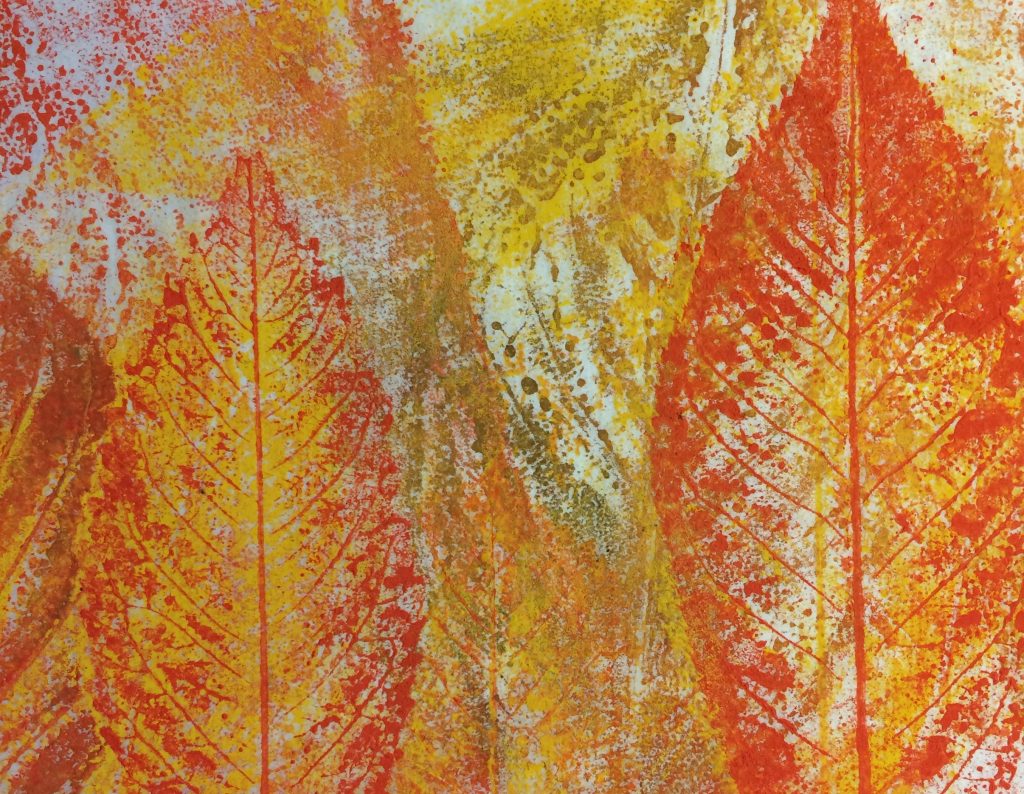 Printmaking in Autumn Colours.
Monday 7th October 10am-2.30pm. £50
Using autumn leaves and plants for inspiration you will learn how to make monoprints in rich autumn colours. This is a fun, experimental and quick way of working which results in unique one off pieces of work.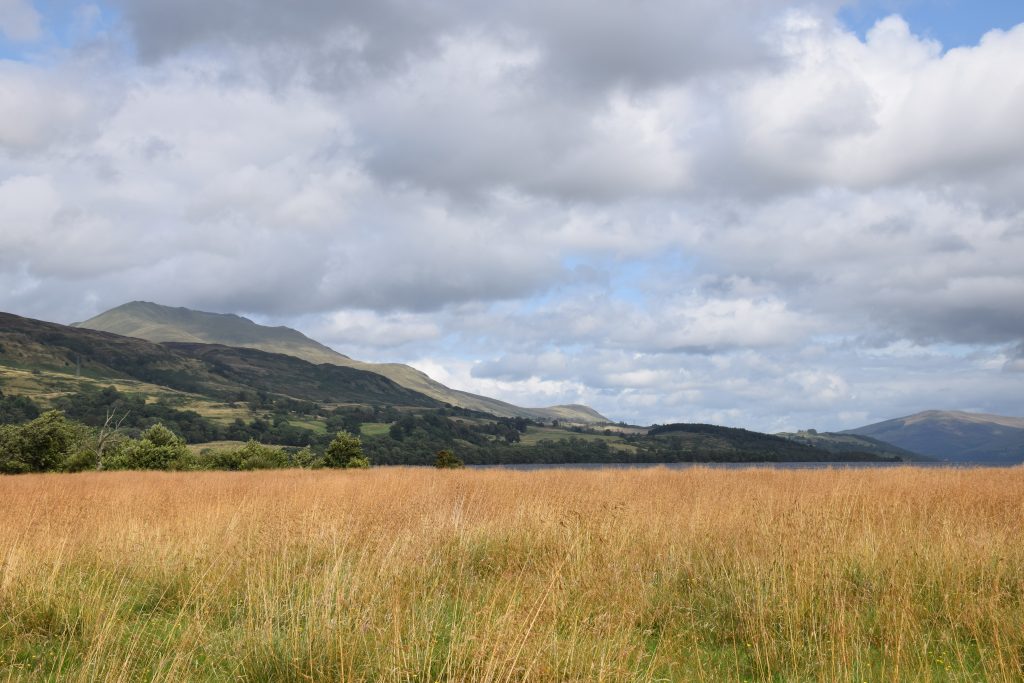 Watercolour Landscapes - Golden Fields
Saturday 9th November 10am-2.30pm. £50 Full
Taking inspiration from the golden fields of autumn you will learn how to create watercolours with fresh, clear colour. Specifically looking at how to avoid overworking and washed out or muddy colours.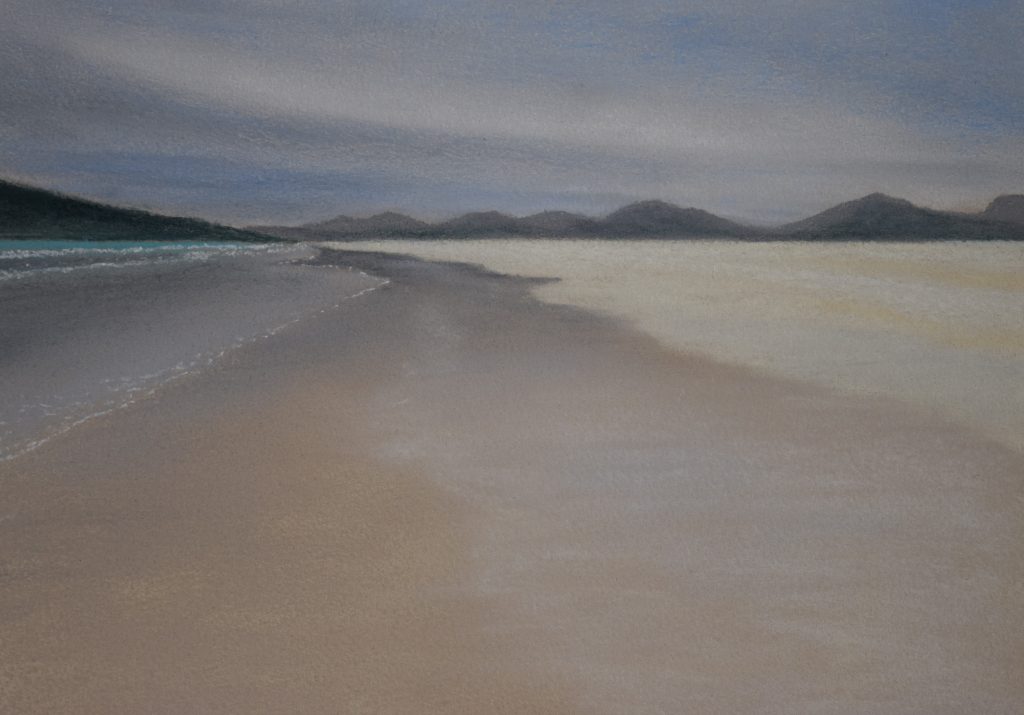 Pastels - Tidelines.
Tuesday 21st January 10am-2.30pm. £50 - Full. Additional date added - Monday 3rd February 10am-2.30pm
This soft pastel workshop will focus on the waters edge, where sand meets sea. Looking at techniques for painting wet sand, receding tidelines and waves.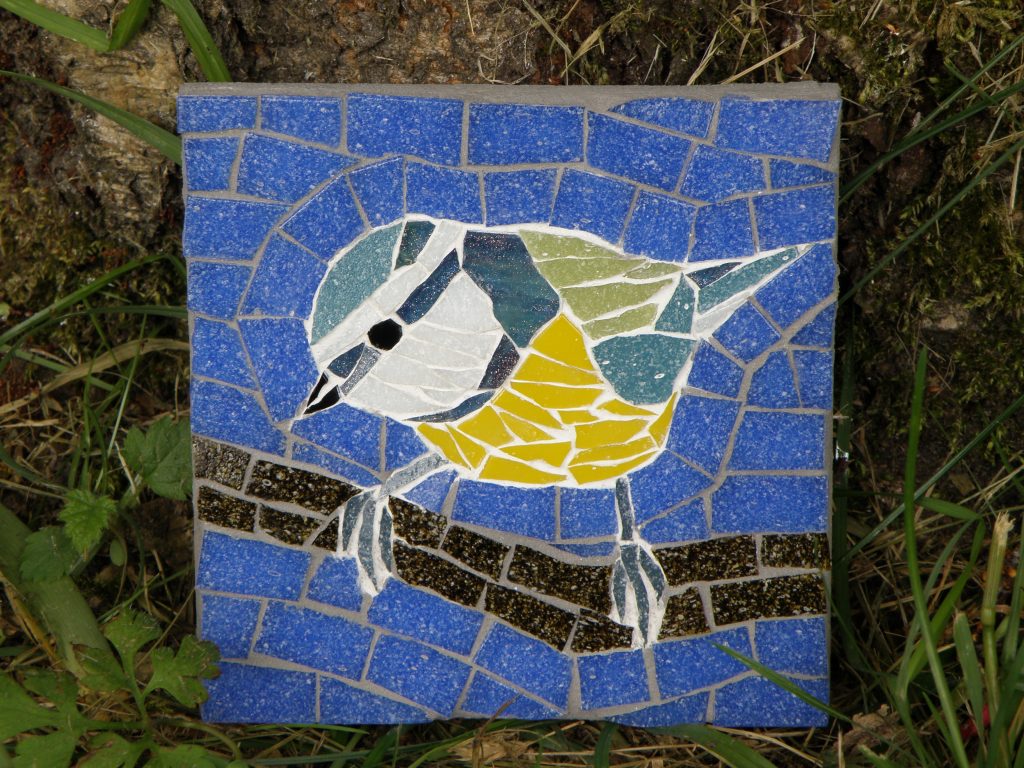 Mosaic Weekend.
Saturday 8th & Sunday 9th February 10am-4.30pm, Tuesday 11th, 7.30-9pm (for grouting).
Over the weekend you will learn the whole process of creating mosaics from vitreous glass tiles. You will be taught everything from cutting techniques to use of suitable materials, how to create an effective design, positioning tiles for maximum effect and how to grout the finished piece.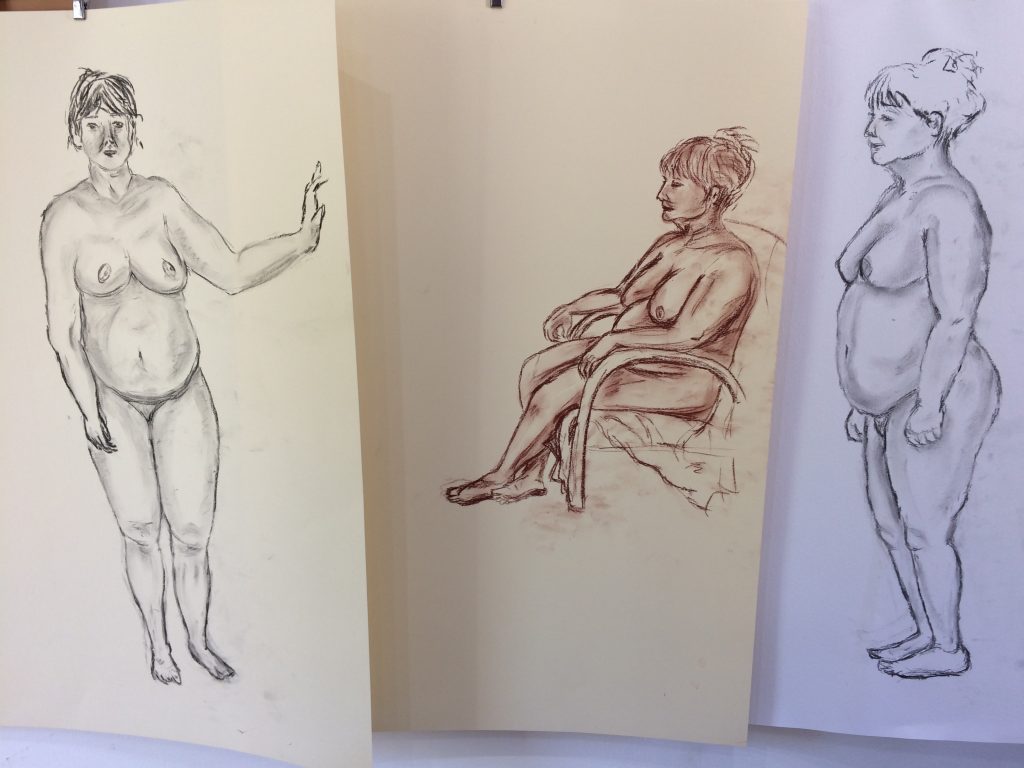 Life Drawing.
Monday 9th March 10am-1pm. £50 - Full. Contact me for further dates
Drawing the human figure from a live model is how artists have traditionally been taught to draw. Observation and proportion apply to whatever art form you enjoy and this is still a fantastic way to improve your skills. This workshop is suitable for those who are new to life drawing and those who wish to develop their skills further.