Workshops resume January 2022
Each term a series of one off workshops are offered at the studio. These are designed to give a more in-depth lesson in using specific media or techniques, or the opportunity to concentrate on a particular subject.
Workshops are suitable for all abilities as I start with a demonstration and then work with individuals to help them get the best from the session. Please bring a packed lunch to workshops which run over lunchtime. Although mainly aimed at adults some will be marked as suitable for age 14+
Booking is essential as numbers are limited.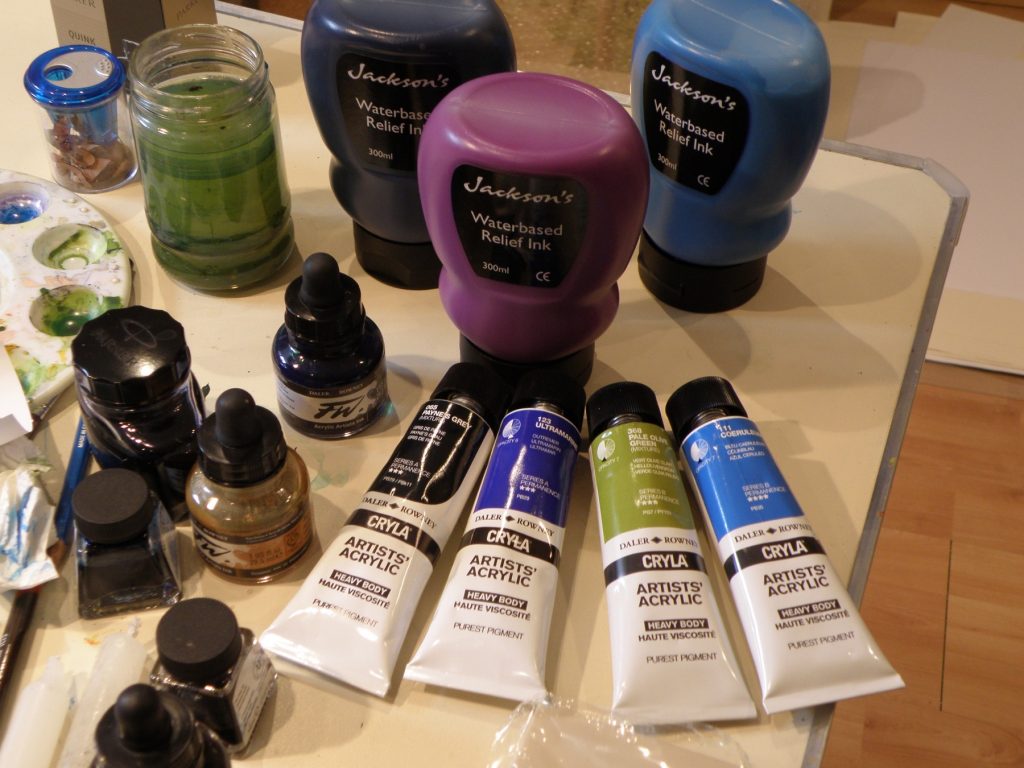 Acrylic with palette knife. Sunday 20th February 2022. 10am-2.30pm. £50
This workshop will focus on techniques for using the palette knife with acrylic. From broad sweeps of the knife for backgrounds and distance, to mark making and textures for foreground focus.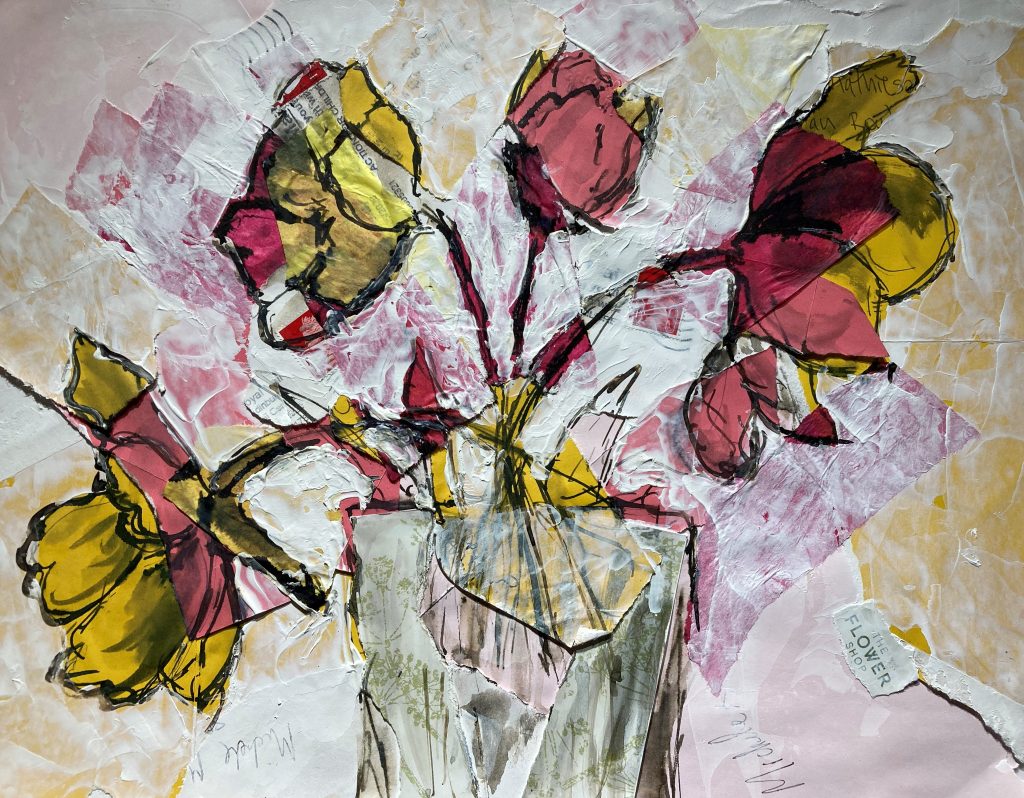 Mixed media, still life with flowers.
Monday 28th February 2022. 10am-2.30pm. £50
This will be a fast paced experimental workshop. Using a wide variety of materials including collage, inks, charcoal and acrylic. You will also be encouraged to work big and bold. Suitable for age 14+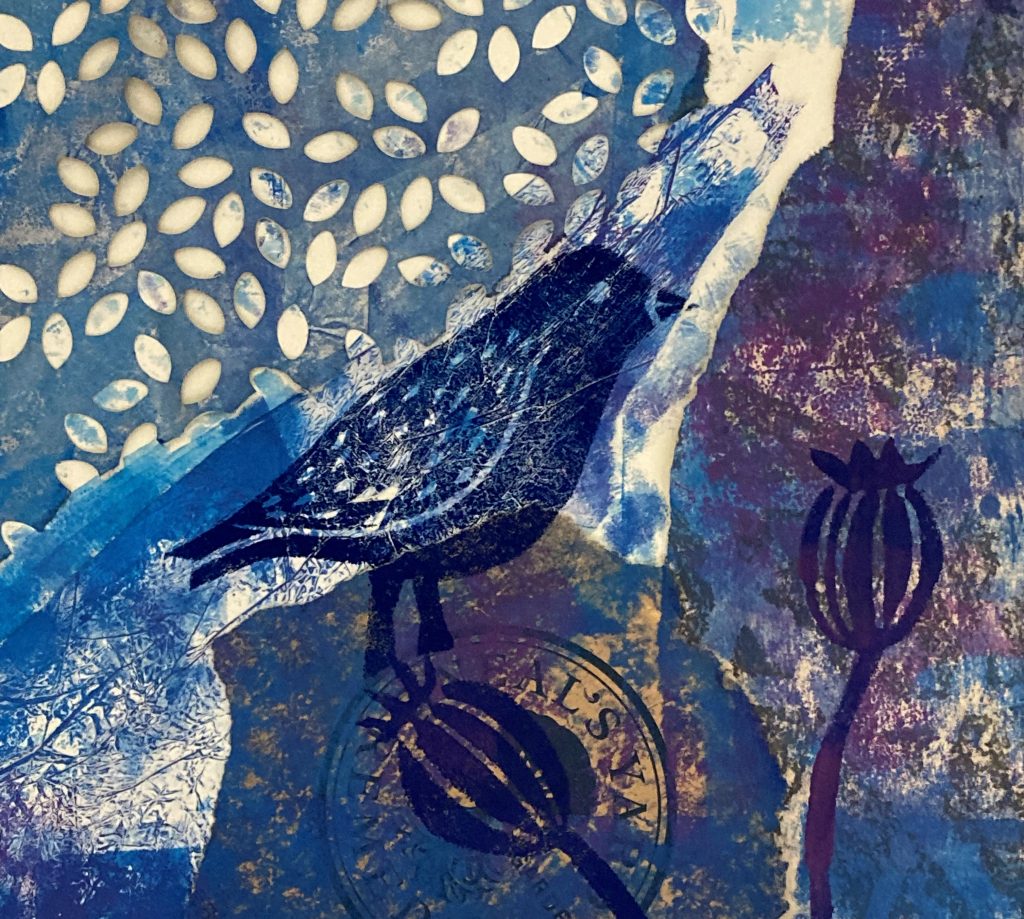 Printmaking - bird theme.
Tuesday 29th March 2022. 10am-2.30pm. £50 FULL
This workshop will teach you monoprint techniques and ways to build up interesting backgrounds to print on to. This then allows us to produce a range of interesting and varied prints in a relatively short space of time. I have chosen birds as a theme as they make a good focal point, but you may use other motifs if you prefer. Suitable for age 14+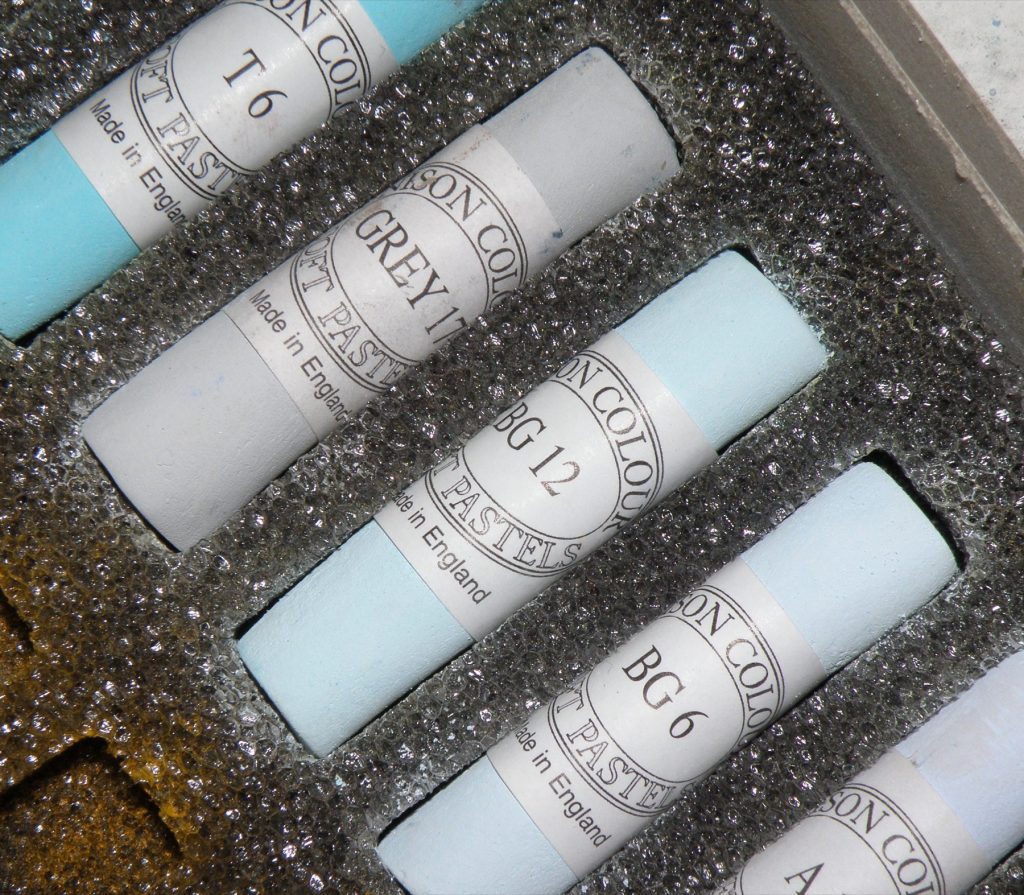 Pastels - painting light and atmosphere in the landscape
Monday 25th April 10am-2.30pm £50
NEW DATE ADDED - Sunday 20th March 10am-2.30pm. £50
Using soft pastels on high quality pastel paper, such as pastelmat or uart sanded, I will teach you some of my favourite techniques for creating light and atmosphere in the landscape.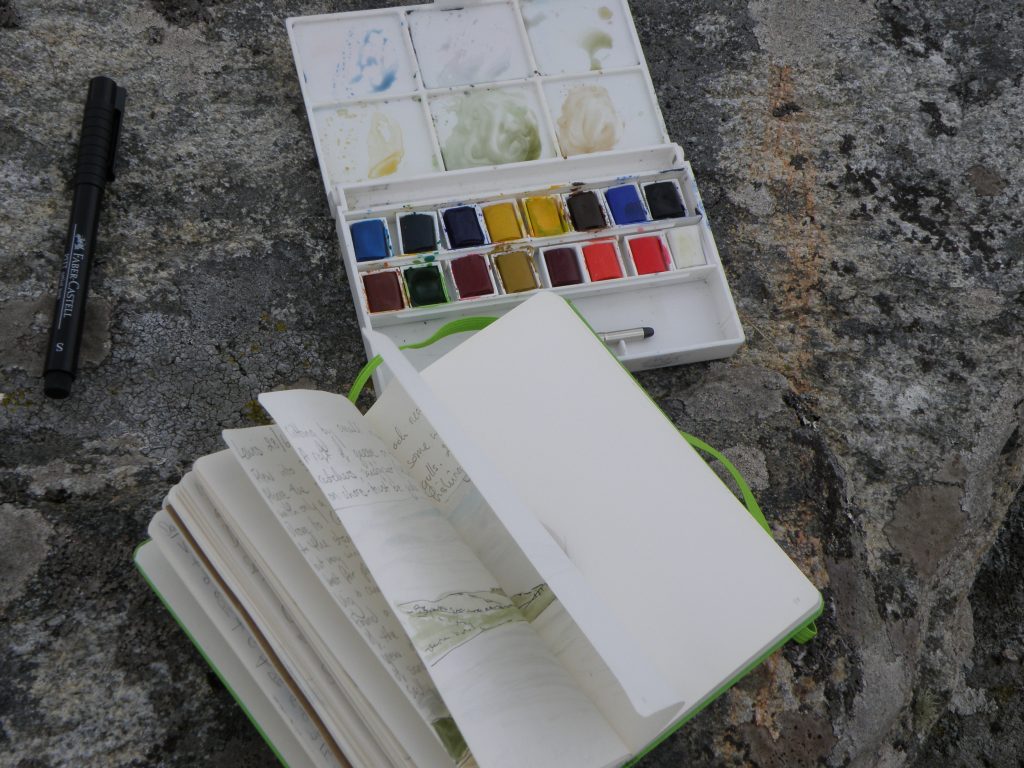 Sketchbook Day at Beecraigs Country Park
Monday 6th June 10am-2.30pm. £40 including A5 sketchbook (or £35 if you bring your own).
Beecraigs offers a great setting for developing sketchbook skills. Offering trees, woodland, water and views of the Forth for inspiration.